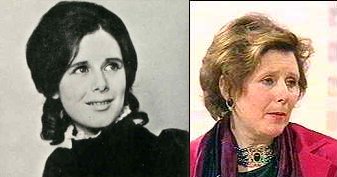 The Work of Marjorie Wallace Today

---

RECENT PRESS RELEASES



3 December 2001 SANE Press Release

SANE'S CHIEF EXECUTIVE HONOURED BY CITY UNIVERSITY, LONDON

Marjorie Wallace MBE, Chief Executive of the mental health charity SANE, is among those being awarded an honorary degree by City University, London, at Guildhall in the City of London on Monday, 3 December, 2001.

Marjorie Wallace will receive an honorary Doctorate of Science in recognition of her achievements as a journalist and campaigner. Marjorie is Founder and Chief Executive of SANE, the mental health charity. Since becoming Chief Executive in 1989, she has succeeded in building it into a multi-million pound organisation which has won a national and international reputation.

She is widely recognised as having put serious mental illness on the map and having influenced public attitudes, government policy and reform. In 1997, she was elected an honorary fellow of the Royal College of Psychiatrists for her "outstanding service to psychiatry".

Marjorie is also an award-winning journalist, author, playwright and broadcaster and has won more than eight awards for her work, including the British Press 'Campaigning Journalist of the Year Award',which she has won twice.

Thanking Professor David Rhind, Vice Chancellor of City University, and his colleagues for the honour they have given her, Marjorie Wallace likens the award to "a starting pistol, a reminder of work yet to be done".

She examines the dangers of campaigning, and the fragility of success:"We have lost sight of the power of individual acts of humanity, and the need to put untidy human needs at the heart of our services.Success is a house of many mansions, and not all the rooms are comfortable. We are all born with the grit of disappointment in us and success is how we create for ourselves and others a more beautiful world around that first bitter deposit much as a shell grows its pearl. No fame or policy can matter if it is achieved at the expense of others."


11 December 2002 SANE Press Release

Mental health campaigner wins Award for Public Service

Marjorie Wallace, Chief Executive and founder of the mental health charity SANE, will today be presented with a British Neuroscience Association Award for Public Service,in recognition of her contribution to raising public awareness of the benefits and achievements of brain research and for enhancing the living standards of those suffering from mental health conditions.

Ms Wallace is an award winning investigative journalist, author and broadcaster who 16 years ago wrote a series of articles in 'The Times' which exposed the neglect of people with severe mental illness. The passionate public response to the series, 'The Forgotten Illness', was the catalyst for a career dedicated to raising the profile, researching the causes and giving immediate practical help to the 1,000 individuals a week who call the charity helpline SANELINE.

Ms Wallace raised 6 million pounds for the Prince of Wales International Centre in Oxford, due to open shortly, a flagship international forum devoted to finding the causes of schizophrenia and depression.

Accepting her award, Marjorie Wallace said, "My interest sprang from my experience with mental illness that it was barely recognised as a life threatening condition and that research had been so impoverished over the years. What causes the mind to turn terrorist on itself, hijacking its own thoughts and casting the sufferer into a draughty surreal world from which there feels no escape?

"Schizophrenia seems almost like a superbug, reinventing itself around all efforts to destroy it and becoming ever more elusive with each new theory. But with all the developments in neuroscience today, I believe we will eventually be able to control its devastating symptoms."
The British Neuroscience Association has been recognising contributions to their field for the last three years.

"Marjorie received unanimous support from the committee for this Award," said Professor Nancy Rothwell, BNA President. "Her dedication to improving the lives of people with mental illness and encouraging research is unfailing and we are proud to support her work and that of SANE."

The Award will be presented by the Professor Rothwell at the BNA Annual Christmas Symposium today.